On December 11, the opening ceremony of USST International Students CultureFestival 2014 was held in the university Music Hall. MS.Tian Weifeng, the vicepresident attended the opening ceremony and delivered a speech. Also present atthe opening ceremony were responsible persons of relevant functionaldepartments and the colleges, as well as the international and Chinese studentsrepresentatives of our school.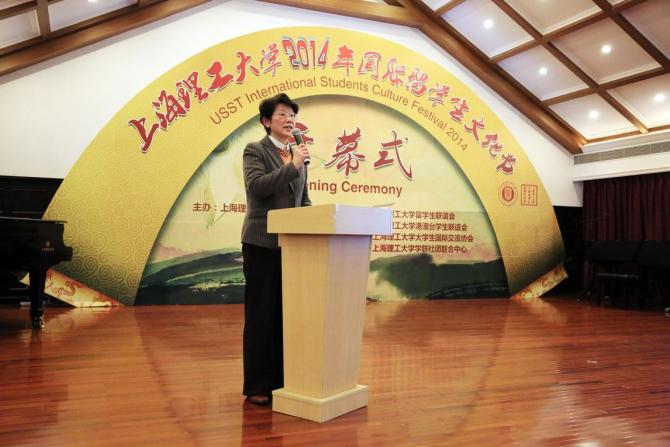 Our five international students co-hosted the opening ceremony, greeted everyonerespectively in Chinese, English, Ukrainian, and Arabic and jointly brought theperformanceof Chinese Hymn,Century Glory, BeautifulUSST,whichpraised the alma mater, also the silver voice and deep feeling moved theaudience on site. Afterwards, they played the propaganda film of InternationalStudents Culture Festival 2014, introducing various cultural experienceactivities, social practice activities, cultural and sports events, ModelUnited Nations, Welcome Party, etc. In the joint performance, Chinese cultureperfectly blended with the western culture, many performances impressed theaudience and won repeated applause, for example, Chinese Quintessence SichuanOpera "changing countenance", Acrobatics "Jujitsu", and the originallove music by German student, collective song, Our Dear Country by Mongolian students, Guzheng performance byVietnamese student, dance performance by Kazakhstan student, jump ropeperformance by German student, etc.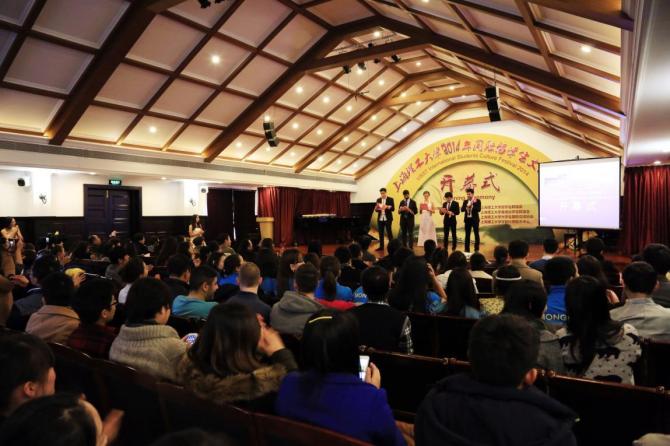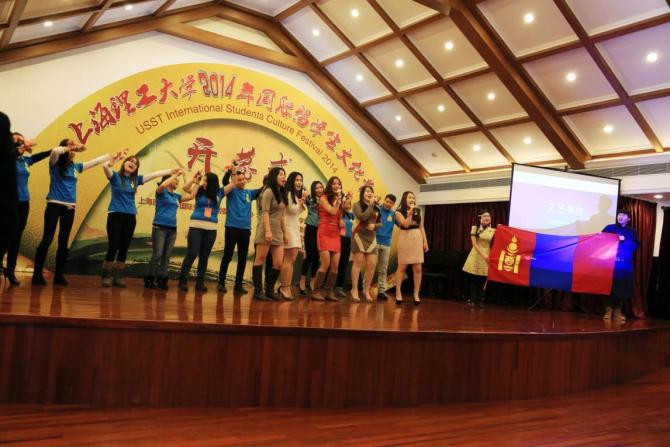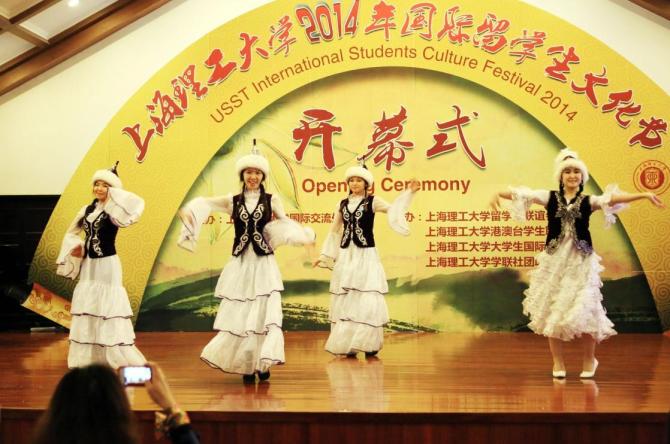 After the opening ceremony, all teachers and students walked to the Great Lawnoutside the Hujiang Cultural Park to see the "I view China, you view theworld", the exhibition stand garden party of each country and"Beauideal, the tongue tip world", the diet culture exhibition ofeach country. This Garden Party totally set up 23 pavilions, including GreaterChina Pavilion (Chinese Mainland Pavilion, China Hong Kong Pavilion, China MacaoPavilion, China Taiwan Pavilion), Nepal Pavilion, Sweden and Estonia Pavilion,Mongolia Pavilion, France Pavilion, Germany Pavilion, Kenya Pavilion, LaosPavilion, Vietnam Pavilion, Kazakhstan Pavilion, Arabian Pavilion, BurmaPavilion, Cambodia Pavilion, South Korea Pavilion, the Central African RepublicPavilion, Mexico Pavilion, Bangladesh Pavilion, Dominica Pavilion, Trinidad andTobago Pavilion. Each foreign pavilion was meticulously designed and arrangedby students from the corresponding country, and strong exoticism impressed eachstudent visitor.
The Cultural Festival, as a goodSino-foreign cultural exchange platform, drives the foreign students as well asthe domestic teachers and students to share the charm of the harmonious world,promotes international cultural exchanges, and enhances better understanding ofvarious cultures. It is a window not only to understand the Chinese culture butalso to show exotic customs. This Cultural Festival specially pays attention toenable international students to experience the Chinese culture, sense Chinaand blend into China, make them fit into the learning and life here, promotethe mutual understanding and communication between domestic and foreignstudents, as well as thought andwisdom collision, in addition, give domesticand foreign students a chance to experience the exotic culture, appreciate theexotic customs, improve the artistic appreciation, enliven the campusatmosphere and rich campus culture in an easy way apart from intenselearning.
In recent years, with the continuousdevelopment of the education of foreign students in our university, there hasbeen 11 colleges and 58 majors now that carry out education of foreignstudents, including 31 undergraduate majors, 18 majors for master's degree and9 majors for doctor's degree. This year, the number of new foreign studentsenrollment has been in substantial growth, furthermore, the educationalbackground structure, and the student source qualities suchas Chinese level and source universities of the foreign students have also beenimproved greatly.