At the 2018 China International Import Expo (CIIE), which ended in November, Chinese President Xi Jinping and Kenyan President Uhuru Kenyatta visited the Kenya National Pavilion. Kenyan undergraduate students MUTULI JUNE RANDIKI(Chinese name:Li Jie'en) and ANZETSE LEAH SALOME(Chinese name: An Lin) have the honor to participate in the receiving, mostly as interpreter in the Kenyan National Pavilion.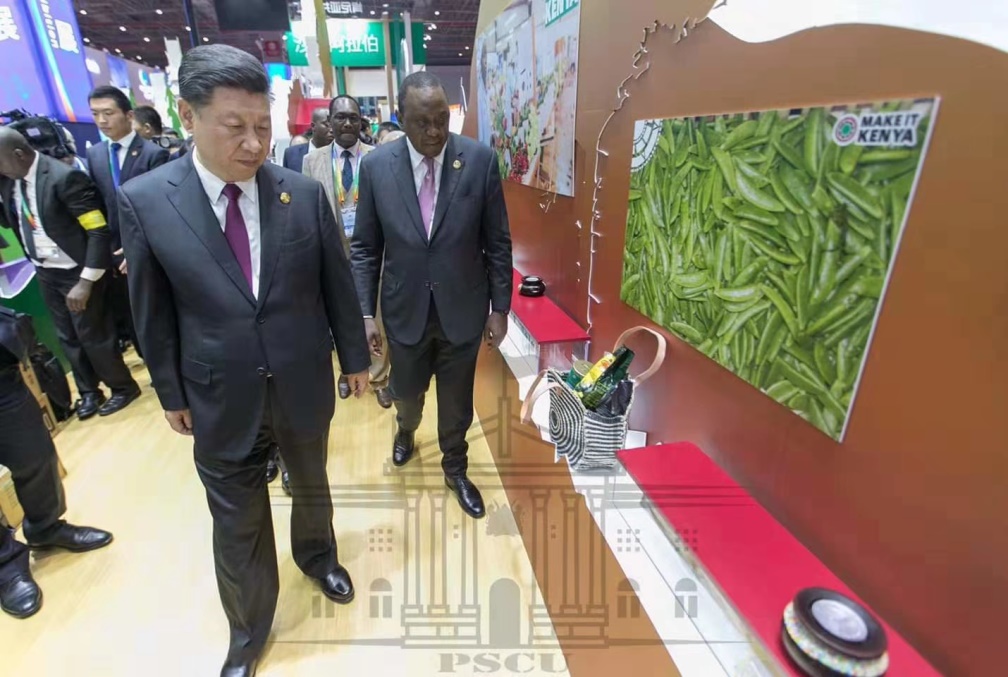 Kenya is a gateway to Africa and a transportation hub. It is one of the countries with biggest China investment in Africa. Located in the equator, Kenya has plenty of sunshine and rainfall, and own the reputation of the back garden of European. The Kenya Pavilion brought Kenyan tourism, tea, flowers, fruit, macadamia, coffee, black wood carvings and other products with original Kenyan characteristics to the CIIE, which play an vital role in Kenya's export economy.
During the CIIE, the outstanding performance of the two volunteers has received recognition and recommendation from the Kenyan Embassy in China. Kenya president Mr. Uhuru Kenyatta offered scholarships to these two Kenyan students of USST.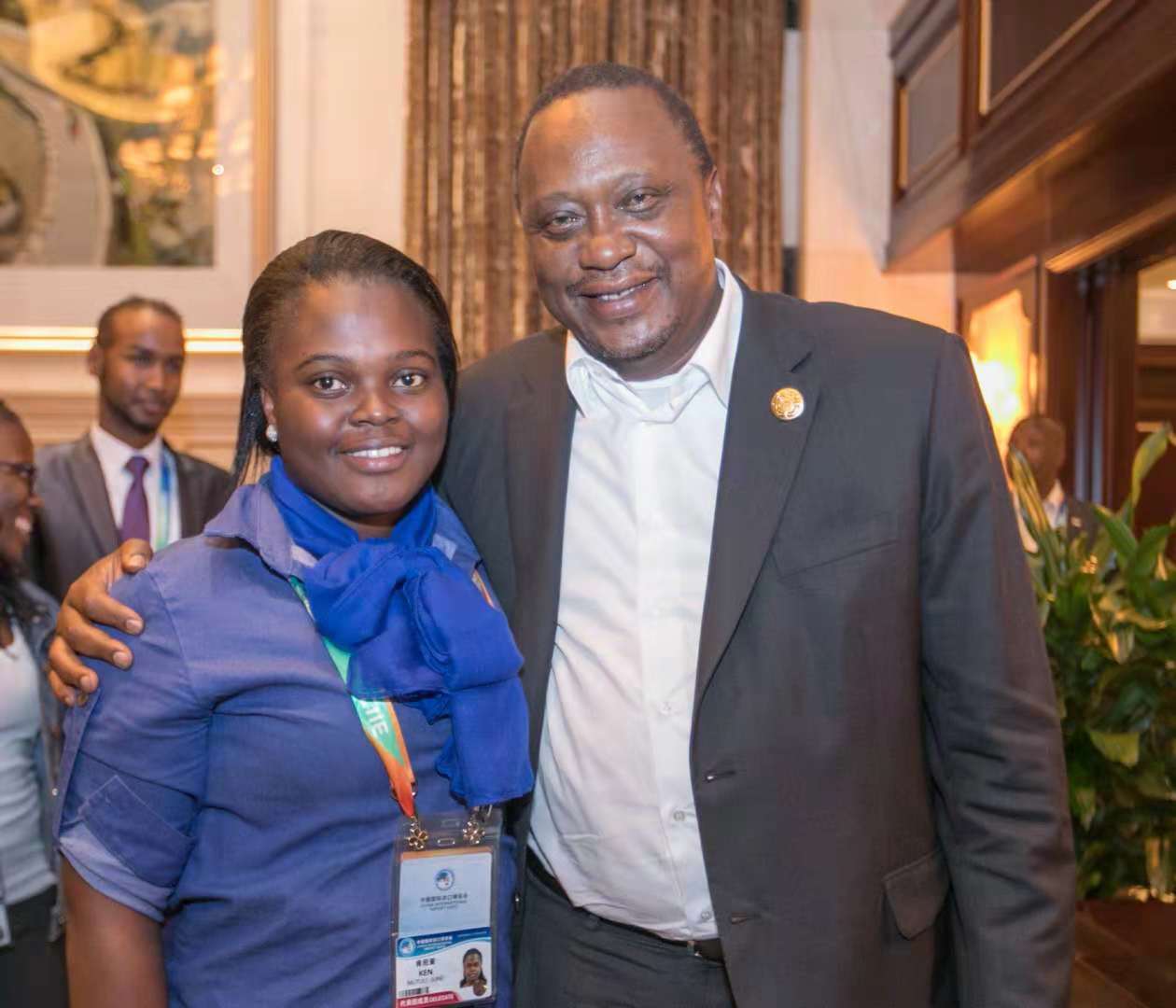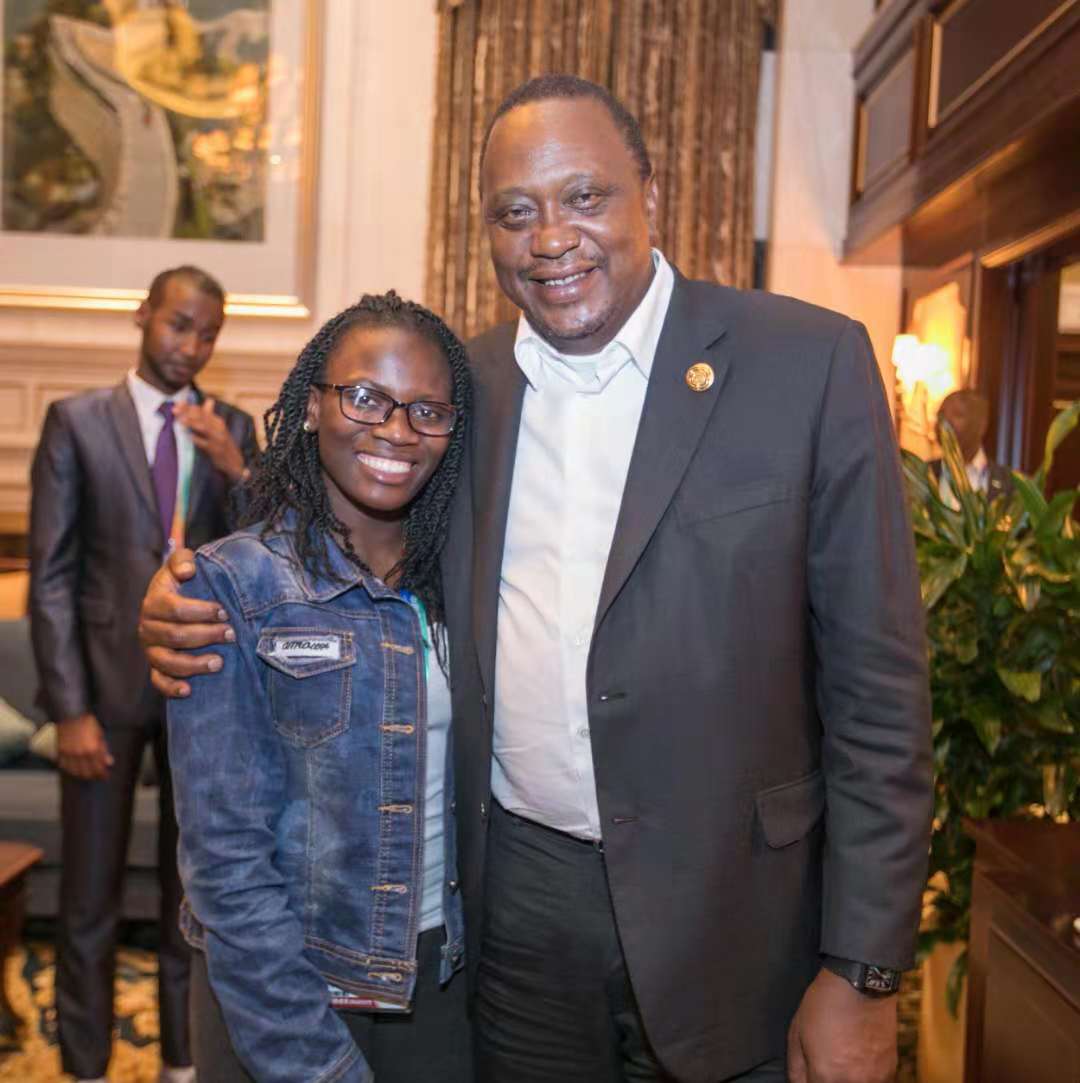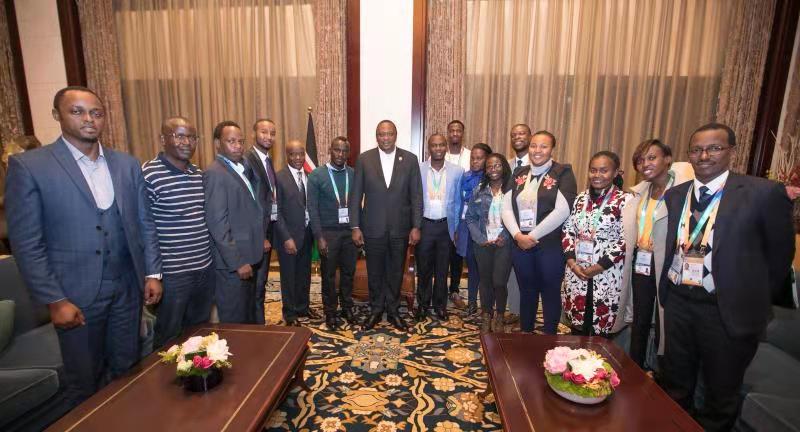 USST established cooperation with the University of Nairobi and the Masinde Muliro University of Science and Technology in Kenya since 2012. Both universities selected in-service teachers to pursue doctoral degree in USST. Meanwhile, with the great support from Kakamega County of Kenya, every year 6-10 outstanding high school graduates are recommended to study in USST with financial aid from the county government. After completing one year of intensive Chinese language training in USST, they entered various undergraduate majors (mainly in the field of engineering). Some of them choose to continue their graduate studies in USST. June and Leah, as mentioned above, are two of the students from the Kakamega County. The experience of volunteer work in the CIIE is so thrilling that they bear in their mind a firm belief that the cultural and economic ties between China and Kenya will become stronger in the future and they are willing to contribute in building a community of shared future for mankind.