Dear international students living on campus:
The arrangement of residence permit and stay visa for students living on campus is updated as follows:

1.Please go to the no.1 Building of International Student Apartment to apply for registration form for temporary accommodation on June 27th. When applying for the extension of residence permit at the Exit and Entry Administration Bureau, you only need to show the original and submit a copy;

2. Students who need to apply for the extension of residence permit before July 31, please log in With My Application to make an appointment for the service of exit and Entry Permit Hall of Shanghai Public Security Bureau before June 29 (please refer to the following picture for the appointment interface). If you have any questions, please call the service hotline 12367 for consultation. Please inform Teacher Hua of the booking date and provide the registration form of temporary accommodation and the photo of the first page of your passport (wechat or email). Teacher Hua will provide the application letter accordingly.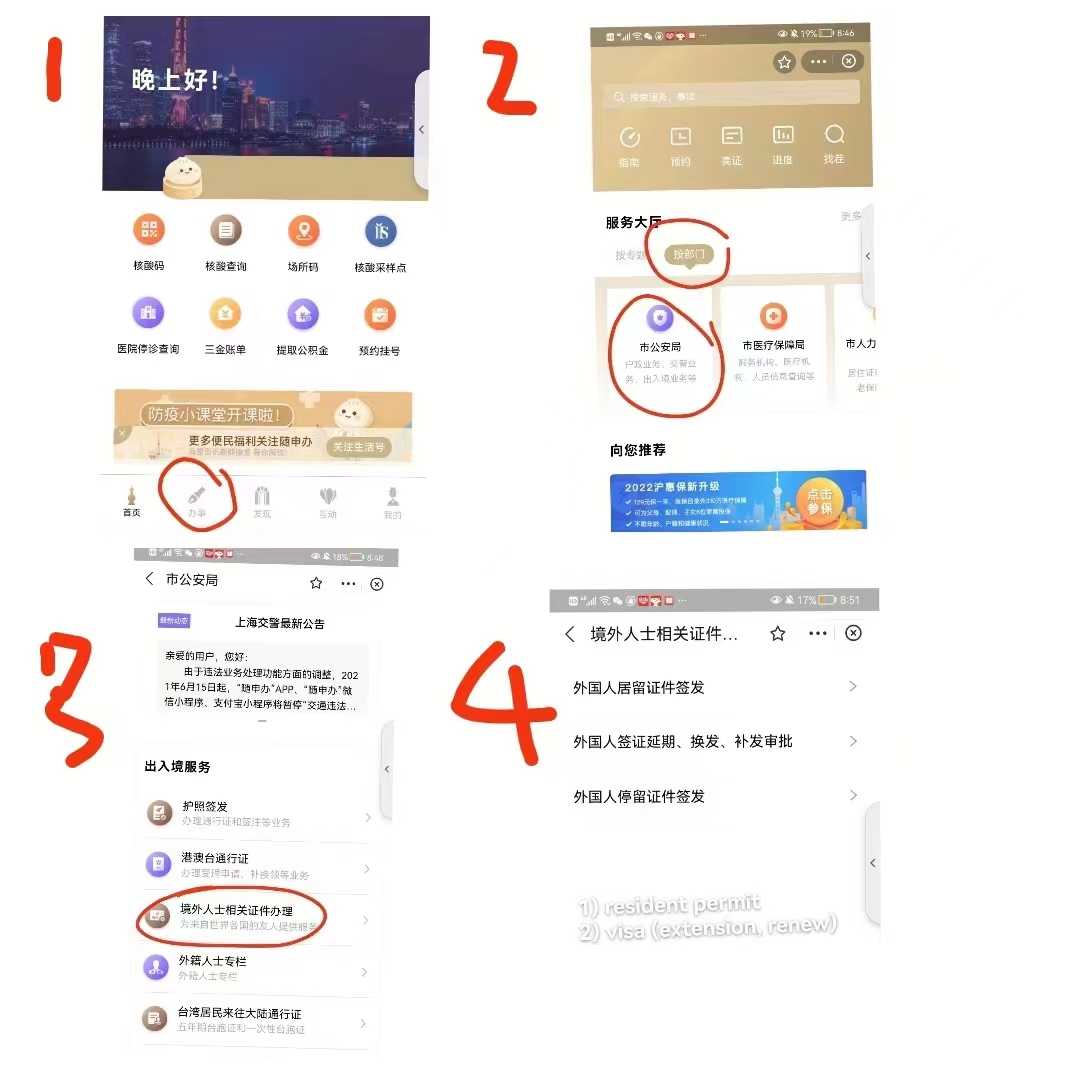 3. Please bring all relevant documents and materials and go to the Exit and Entry Administration Bureau for handling according to the agreed time. When entering the hall, please wear a mask for personal protection, provide health code, travel code and 72-hour nucleic acid test negative certificate (counting from the sampling time), and cooperate with on-site staff to scan the site code, measure temperature and maintain order.
As a special reminder, students who need to extend their residence permit (soon or already) beyond the normal period of study should first complete proof of their study status:

https://isoe.usst.edu.cn/2021/0623/c9775a249528/page.htm - postgraduates

https://isoe.usst.edu.cn/2021/0623/c9775a249527/page.htm - undergraduates